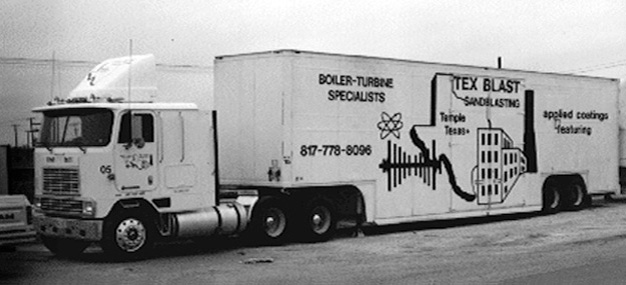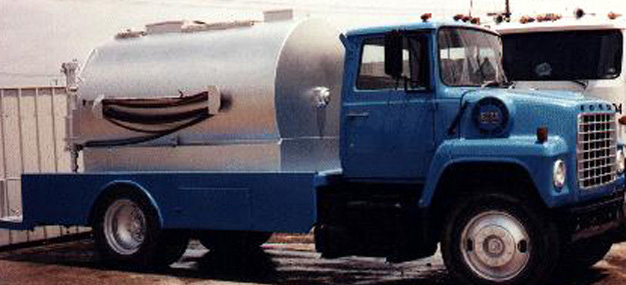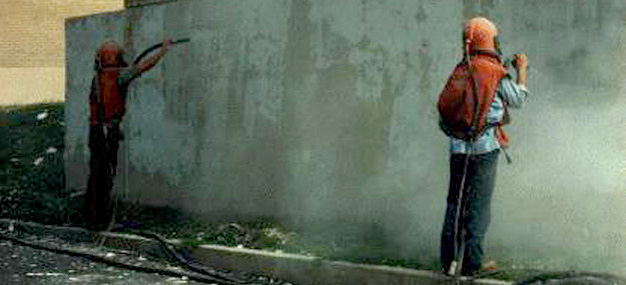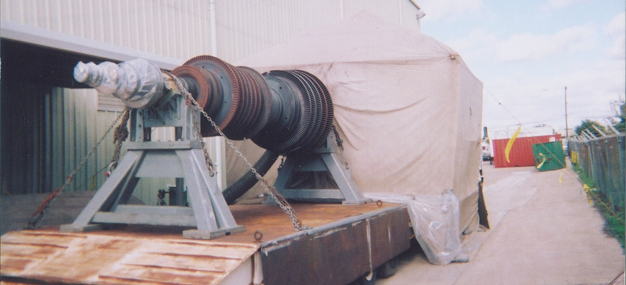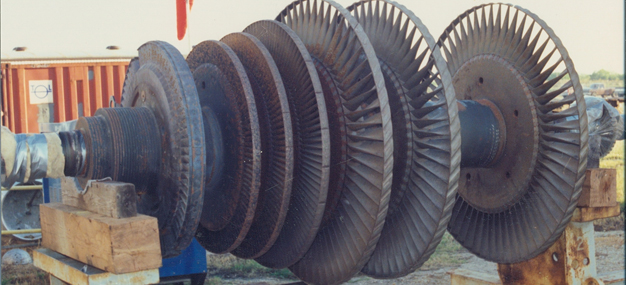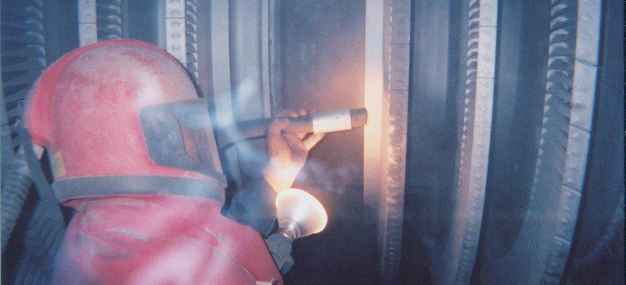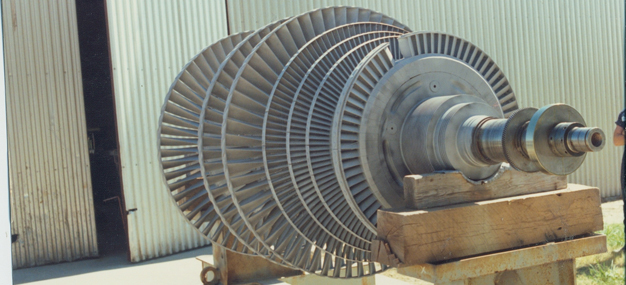 Welcome
Since 1978, Tex Blast has been the company to call for all of your blast cleaning needs. Tex Blast is a unique company that provides a wide range of specialized quality services; including oxide blast cleaning, turbine cleaning, turbine blasting, turbine oxide cleaning, boiler blasting, protective coating, CO2 blasting, dry ice blasting, hydro blasting, 100% bio degradable organic cleaning, corrosion control, and non destructive testing, NDE, NDT to the fossil, gas, and related industries throughout the United States, it's territories and commonwealths; as well as in the international marketplace.
Customer satisfaction is attained by each crew leader having ten or more years experience with Tex Blast and providing continuous training to crew members to give them the expertise to be promoted thereby allowing for expansion and additional crews. An on-site training facility at the main office in Temple is in use to ensure technicians are adequately able to assist a leader before they are dispatched to a job site. Tex Blast created the contained blast cleaning procedure still being used today. Ask for a copy of our original blast cleaning procedure TODAY! Ours includes the original lay out drawings Burt Cummings drew back in 1978.


In 1978, Tex Blast began serving the power industry in the Southwest, specializing in oxide blast cleaning Turbines and soon added our Boiler expertise. Our crews travel the U.S., Mexico, Bahamas, Puerto Rico and beyond. We are the BLAST, PRIME and PAINT experts for your commercial, industrial
and household or farm projects. Our LOCAL SHOP with our five-acre yard can handle projects, large or small. Our Mobile Service allows us to come to you. We have the experience in grit blasting with various forms of media including glass bead and walnut shells. Our CO2 or Dry Ice Blasting Unit services
include mold removal, fire restoration, industrial machine cleaning and restaurant kitchen equipment cleaning, to name a few. Please call or come by for an estimate. The Cummings and Mitchan families and our loyal employees thank you for allowing us to serve you. From the Lady Justice statues on our courthouses, the walls of Belton H.S., the sidewalks of Temple Police Headquarters, equipment at Fort Hood, the Wertz Dam Gates of Marble Falls, to your stock trailers, lawn furniture and auto parts; we are very proud of our projects. Cummings Enterprises, Inc. dba Tex Blast. We are the original turbine oxide blast cleaning experts.